Work for Us
Communities In Schools of Greater New Orleans welcomes applications from qualified individuals who are committed to the success of children in New Orleans' public schools.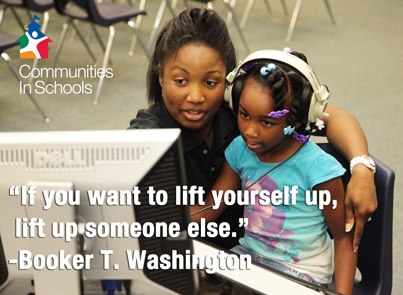 (Updated10/02/2017)
Director of Development

Summary: The Director of Organizational Development is responsible for the raising of charitable funds for the organization (80%) and support in expanding the operations into new parishes(10%) and support in expanding the program offerings of the organization (10%).

Education: Bachelor's degree (master's degree preferred) in public administration, education, social science or related field.

Experience: Five years of fund development or related experience

DOL Status: Exempt FULL TIME POSITION

EEO Category: 2. Professional

Reporting Structure: Reports to the President

Essential Functions: Resource Development
• Develop and implement a comprehensive, written fund development plan with strategies for donors and prospects including: individuals, businesses, foundations, civic groups and governmental units to achieve annual fundraising goals, including cash and equivalents and in-kind donations
• Develop and execute a coordinated matrix of communication and solicitation strategies involving grant proposals, face-to-face, email, direct mail, phone, special event, all focused on shaping a sustainable tradition of annual support.
• Develop planned giving program
• Create, develop, and manage a highly effective and sustainable volunteer component
• Identify segments having the potential for the greatest growth; focus on effective communication and solicitation activities to achieve increased results.
• Identify, target, and track prospects with the highest capacity to give; manage solicitation by volunteers and staff to maximize giving.
• Work effectively with staff and board to build strategies for moving donors to higher giving levels.
• Foster the growth of best practices and insure completion of tasks in the supporting areas of data entry, gift processing, data management, donor profiles, donor cultivation, report writing and generation, and all additional aspects of the organization's constituent software.
• Insure timely and appropriate donor recognition in accordance with IRS guidelines and board approved policies
• Operate within established budget for Resource Development
• Support related board committees

Essential Functions: Geographic Development
• Assist the President in identifying and connecting with key leaders in surrounding parishes to cultivate expansion of services to schools in those parishes

Essential Functions: Program Development
• Identify funding opportunities to support program offering expansion as prioritized by the board, the board Planning and Review Committee and the Director of Student Support Services
• Bring awareness of funding opportunities for additional programs to the attention of the Director of Student Support Services and the President
• Assist in researching program expansion opportunities as requested

Specific Job Competencies:

Leadership Category: Managing Self
Core Competencies Skills in:
• Interpersonal Communications
• Change Management
• Maintain confidentiality
• Time Management Skills
• Creative Problem Solving
• Organizational Planning
• Technology Usage
Leadership Category: Leading Others
Core Competency Skills in:
• Supervision and Personnel
• Financial Management
• Public Speaking
• Risk Management, Ethics/Compliance
Leadership Category: Knowledge of CIS Affiliate and Network
Core Competency Skills in:
• Total Quality System and Standards
• CIS Model of Integrated Student Services

Other Qualifications:

• Ability to work with diverse cultural backgrounds
• Flexibility, resourcefulness, enthusiasm and high energy.
• Must have a valid Louisiana driver's license and automobile insurance.
• Criminal background check required.
• Ability and willingness to work nights and weekends

If interested, please click the link below labeled "Apply Now" to fill out an application. Attach your cover letter and resume to the application before submitting through PDFfiller.

CIS CHAMP CAMP SUMMER YOUTH DEVELOPMENT COACHES

Communities In Schools of Greater New Orleans, Inc. is looking for Youth Development Coaches to work in our after-school Champ Camp, a 21st CCLC funded program in four New Orleans Public Schools. CIS Champ Camp is offered at four school sites for students in K-8th grade. The start date for these positions is on or around September 5th, 2017 and they will conclude on April 27th, 2017.
Ideal candidates will have experience in a classroom setting as a teacher, paraprofessional, substitute, or volunteer. Other experiences working with children may be substituted for classroom experience. Candidates must have the ability to engage students, and communicate well with students, parent, staff, and school day teachers. Youth Development Coaches will help with homework and further reinforce what the students have learned during the school day.
Start times for the camps will vary depending on the site, with the earliest start beginning at 3:15pm. All camps end at 5:30pm. The estimated commitment for Youth Development Coaches is 10 to 12 hours per week, Monday through Friday, excluding any school holidays.

If interested, please click the link below labeled "Apply Now" to fill out an application. Attach your cover letter and resume to the application before submitting through PDFfiller. If you have been involved with the Youth Program Quality Initiative (YPQI) please describe your involvement in your cover letter. Interviews will begin on May 8, 2017. Please, no phone calls. We look forward to reviewing your application.

Background
The mission of Communities In Schools of Greater New Orleans is to surround students with a community of support, empowering them to stay in school and achieve in life. In an effort to expand support for Orleans Parish children within 21st Century Community Learning Centers (CCLC) funded after school sites, Communities In Schools of Greater New Orleans Schools is seeking partners who will work within the CIS Model of Integrated Student Services (ISS) to benefit students. This needs-driven approach to meeting school-wide (Tier 1) needs and individual student (Tier 2) needs has been shown in a national independent evaluation to dramatically improve students' math and reading proficiency and improve the graduation rate.

What We Are Seeking
We are seeking partners who agree to:
• Work within the CIS Model of Integrated Student Services (ISS) and work together to help improve students' attendance, behavior, reading, math, and writing;
• Deliver a program or service that addresses one or more of the following identified needs and/or student interests:
• Literacy (reading & writing)
• Math
• Golf
• Cheerleading
• Culinary Arts
• Team Sports
• Performing arts
• Visual arts
• STEM
• Photography
• Tennis
• Yoga
• Gardening
• Share our belief in the 'CIS Five Basics'--that all students need and deserve: a one-on-one relationship with a caring adult, a safe place to learn and grow, a healthy start and a healthy future, a marketable skill to use upon graduation, and a chance to give back to peers and the community;

Sites
Communities In Schools of Greater New Orleans operates the 21st Community Learning Center program in four elementary sites:

Bricolage Academy, Cypress Academy, Encore Academy and Homer Plessy Community School

Program Description
Each year, approximately 355 students with strategic level needs in reading, writing, math, attendance, and behavior benefit from this extended learning opportunity. Students at each site receive services 5 days per week (Monday – Friday) for approximately 27 weeks during the school year. Elementary sites operate for 1.5 to 2 hours each school day. Each site has a daily schedule which includes homework/math/literacy and enrichment blocks.

CIS aligns the 21st CCLC programs with the school's curricula.

The program will demonstrate significant impact as evidenced by regularly attending students:
• Reaching proficiency in attendance, behavior, reading, writing, and math
• Receiving better grades in the courses
• Higher assessment program (PARCC/ LEAP) scores

CIS will achieve these program goals by offering a high quality youth development program at each of the four sites. CIS uses the Youth Program Quality Assessment (YPQA) as a measure of program quality.

Selection Process
Partners are chosen based on a combination of factors, including experience offering proposed programming or similar programs, staff credentials, quality of programming, feasibility of program plan related to desired outcomes, cost, and commitment to collaboration.

To receive earliest consideration, submit your proposal by Friday, July 21, 2017 to champcampjobs@cisneworleans.org. Proposals will continue to be reviewed on a rolling basis until July 28th. Please refer to subsequent pages 3-4 to ensure all the information on those pages is included in your proposal.

You will receive notification of a final decision regarding your proposal via email.
Click here to apply. Once you have finished the application, select "done." You will then be prompted to upload your cover letter and resume. All three are required to be considered for any position.

Please follow the above link for details on the requirements for a proposal. Attach your cover letter, references, a sample lesson plan for the course, and resume to the proposal before submitting by email to champcampjobs@cisneworleans.org.