Our Story
Communities In Schools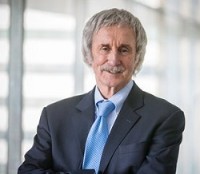 The story of Communities In Schools began in the 1970s, when Founder Bill Milliken, then a youth advocate in New York City, came up with the idea of bringing community resources inside public schools – where they are accessible, coordinated and accountable. "It's relationships, not programs, that change children," Bill once said. "A great program simply creates the environment for healthy relationships to form between adults and children. Young people thrive when adults care about them on a one-to-one level, and when they also have a sense of belonging to a caring community."
And that's exactly what Communities In Schools does. Today, we are the nation's largest and most effective organization dedicated to keeping kids in school and helping them succeed in life. Our unique model positions site coordinators inside schools to assess students' needs and provide resources to help them succeed in the classroom and in life. We partner with local businesses, social service agencies, health care providers and volunteers. Whether it's food, school supplies, health care, counseling, academic assistance or a positive role model, Communities In Schools is there to help.
CIS of Greater New Orleans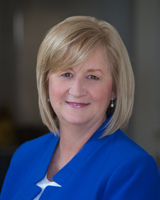 CIS of Greater New Orleans was founded in 1996. Prior to Hurricanes Katrina and Rita in 2005, CIS primarily served students in one public school at a time. Efforts were underway to expand into more of New Orleans' 128 public schools when the hurricanes and subsequent flooding devastated the community and almost totally wiped out the public school system.
Through its powerful partnerships with local, national and international individuals, agencies and corporations, CIS quickly reestablished itself and began coordinating services again as schools reopened. The reach of our services has grown every year since the storms.
In the 2015-2016 school year, CIS is serving 14 public schools in New Orleans, one in Jefferson Parish, and two in Baton Rouge with full-time Site Coordinators, connecting services to almost 2,500 students using intervention strategies and an additional 4,000 students using prevention strategies. Our Champ Champ after-school program operates at one additional school (three total) in New Orleans.