Click the Float Kindness Image to read the letter from CIS Board Chair Sheila Sanderford, and her offer to "Double Down" on gifts of $5000 or more.
---

---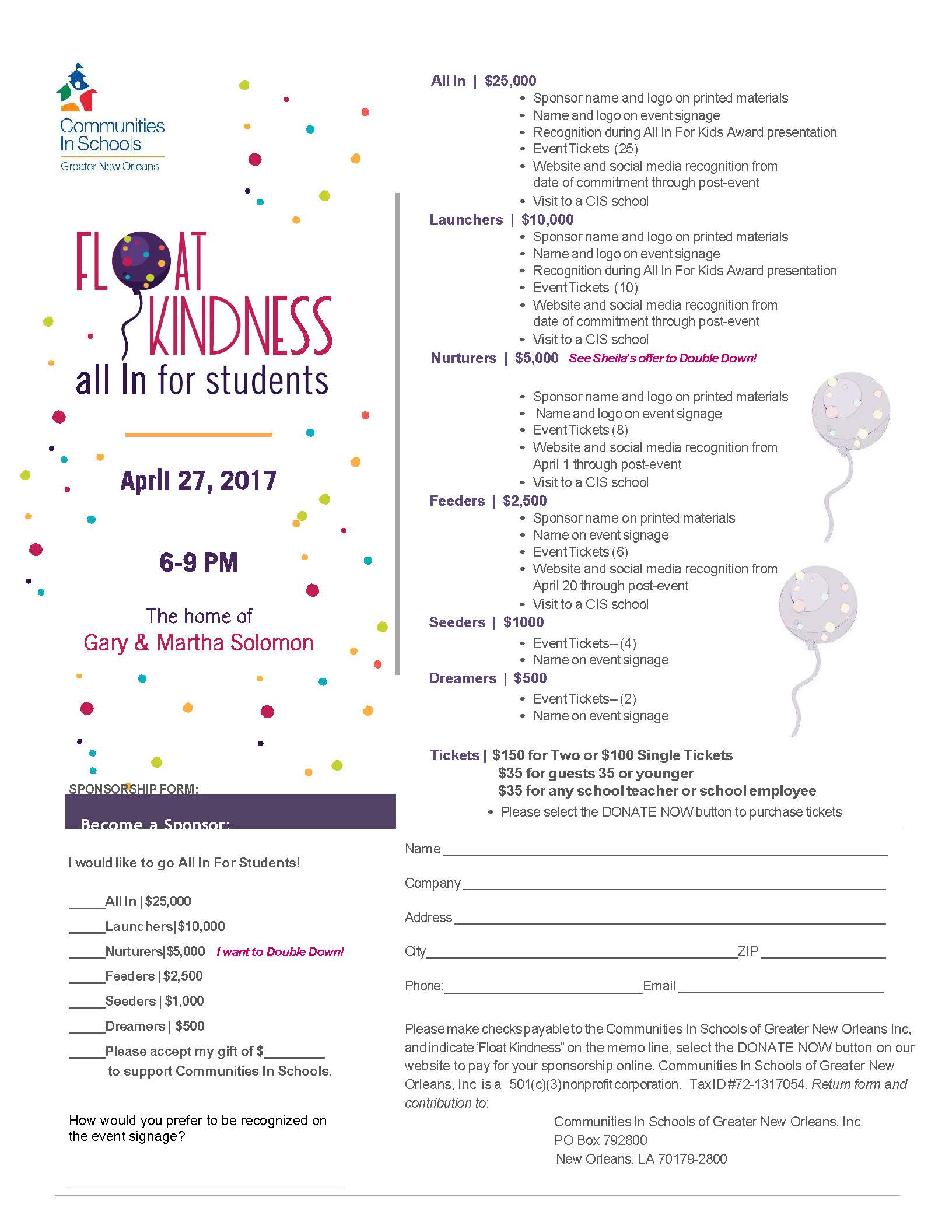 Want to download this form to become a sponsor or purchase tickets? Great! Click anywhere on the form and it will magically display!
Want to buy tickets or a sponsorship ONLINE? Even Better! Click on the DONATE button and it will take you to our secure payment page!