AmeriCorps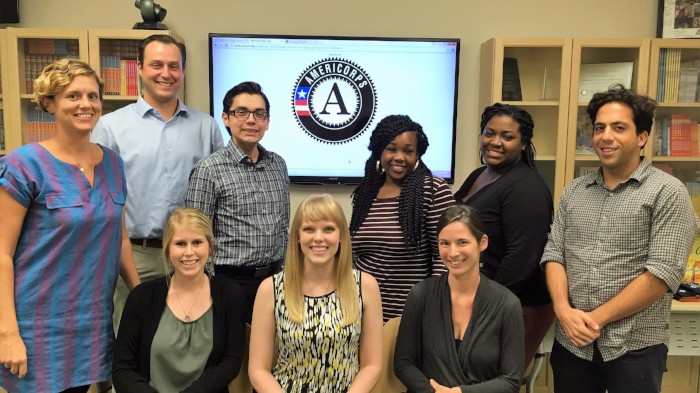 "We are AmeriCorps and we get things done!"
AmeriCorps Members at CIS: The Communities In Schools of Greater New Orleans AmeriCorps program will focus on a strategic plan to provide support to help students succeed in Kindergarten through 12th grade. Ten reduced halftime and ten quarter time AmeriCorps members will increase the number of New Orleans students in Kindergarten through 12th grade who demonstrate improved behavior and attitude to achieve the goal of on-time promotion or graduation. Guided by the evidence-based Communities In Schools model for integrated student services, corps members will work inside New Orleans public schools. During the 6 or 10 month service year, corps members will engage in a variety of activities including mentoring, one on one counseling, providing psycho social assessments, group counseling, implementing a social skills group curriculum and resource and referral acquisition to achieve the desired result. AmeriCorps Members are required to be currently attending graduate school for counseling or social work and must be in the practicum or internship semester. AmeriCorps members will use the evidence based BASC-3 Behavioral and Emotional Screening (BESS) to assess the mental and behavioral health needs of 300 students in their assigned school. Members will implement one of two evidence based strategies depending on the results of the BASC-2 assessment. Students that score high in developmental social disorders and low in executive functioning will implement social skills groups. Social skills groups will be six students to eight students in a six session program. Members will be provided an evidence-based program designed specifically for implementation in schools. Students that score high in negative emotionality and low in resiliency, will receive one on one mentoring or small group counseling. Members will work with at least 10 students each for 24 sessions over a six month period.
Since 2007, more than 75 AmeriCorps members have served at CIS in New Orleans.
To apply: Send a cover letter and resume to Brittney Thomas, Director of Student Services, at bthomas@cisneworleans.org. For information on the new program or to fill out an application, click here.
AmeriCorps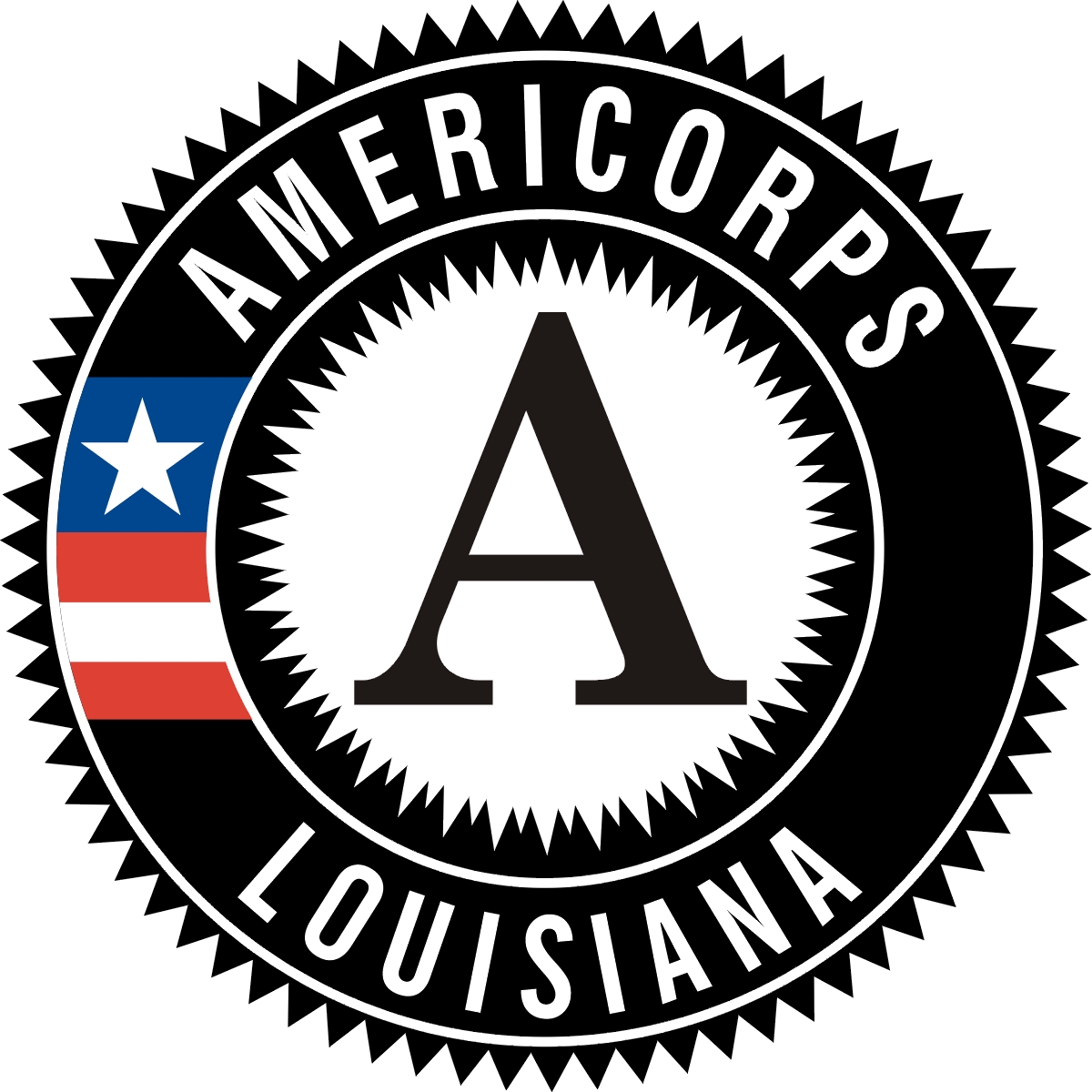 AmeriCorps engages more than 75,000 Americans in intensive service each year at nonprofits, schools, public agencies, and community and faith-based groups across the country. Since the program's founding in 1994, more than 1,000,000 AmeriCorps members have contributed more than 1.2 billion hours in service across America while tackling pressing problems and mobilizing millions of volunteers for the organizations they serve.
  Volunteer Louisiana
Volunteer Louisiana was established in 1993 in the Office of the Lieutenant Governor to rekindle the    spirit   of service and citizenship among the citizens of Louisiana.  Lieutenant Governor Billy Nungesser continues the commitment to service in Louisiana. The mission of Volunteer Louisiana is to build and sustain high quality programs that meet the needs of Louisiana's citizens and promote an ethic of service. Volunteer Louisiana facilitates the AmeriCorps funding for CIS of Greater New Orleans.
---
Current as of 12/07/16