AmeriCorps

"We are AmeriCorps and we get things done!"
AmeriCorps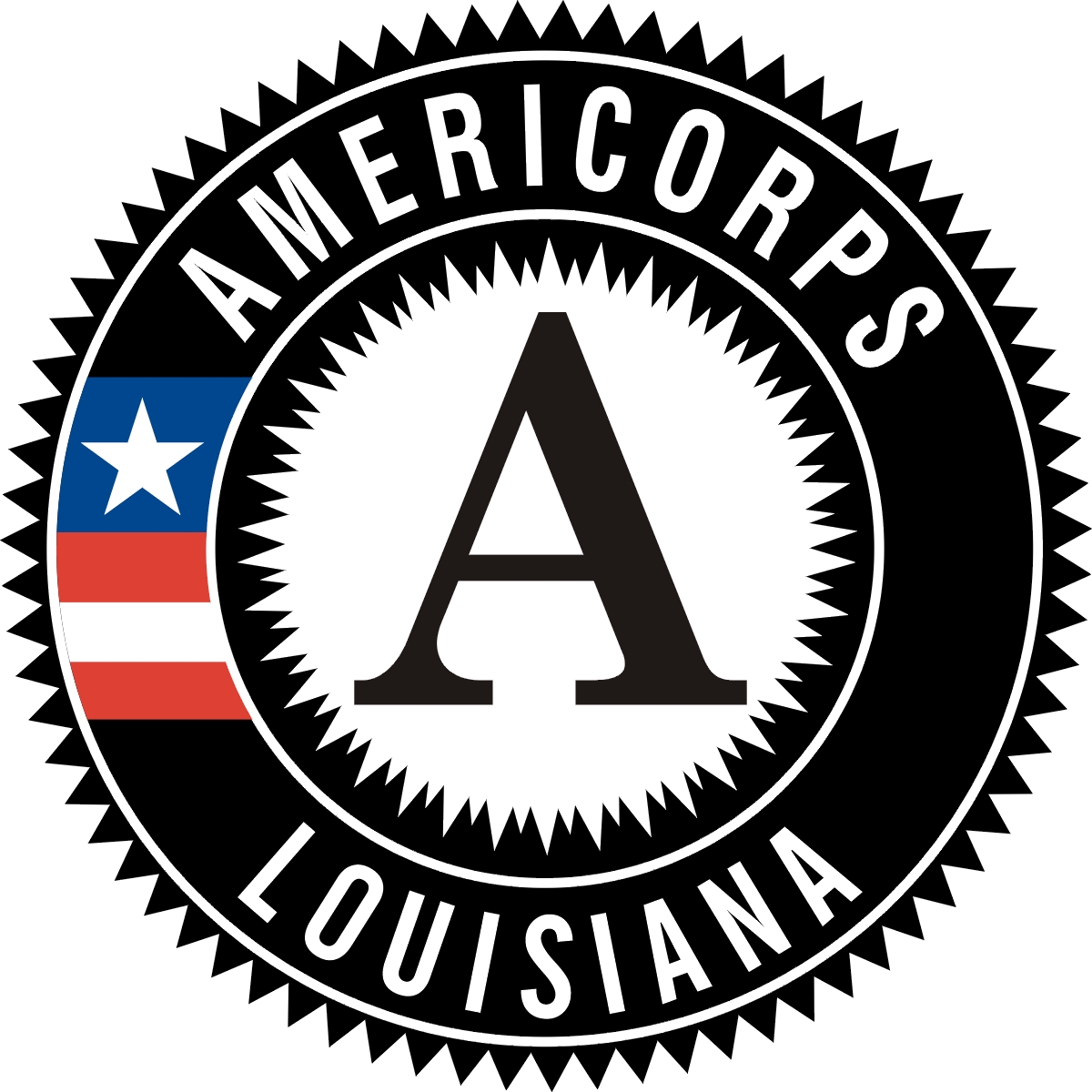 AmeriCorps engages more than 75,000 Americans in intensive service each year at nonprofits, schools, public agencies, and community and faith-based groups across the country. Since the program's founding in 1994, more than 900,000 AmeriCorps members have contributed more than 1.2 billion hours in service across America while tackling pressing problems and mobilizing millions of volunteers for the organizations they serve.
Volunteer Louisiana

Volunteer Louisiana was established in 1993 in the Office of the Lieutenant Governor to rekindle the spirit of service and citizenship among the citizens of Louisiana. Lieutenant Governor Jay Dardenne continues the commitment to service in Louisiana. The mission of Volunteer Louisiana is to build and sustain high quality programs that meet the needs of Louisiana's citizens and promote an ethic of service. Volunteer Louisiana grants and administers the AmeriCorps program at CIS of Greater New Orleans.
AmeriCorps Members at CIS
AmeriCorps members at CIS Greater New Orleans spend at least half of their time providing academic assistance, primarily to students who are multiple grade levels behind in reading. They work in classrooms at partner schools, working with teachers to identify and help about fifteen students at each school who need intensive additional support, for a semester or a whole year. Not only do these interventions help those students, they help make the entire classroom more able to learn by minimizing behavioral disruptions or distractions.
AmeriCorps members work with teaching staff and Site Coordinators to create goals for the kids they work with most closely. They also specialize in subject areas of their own strength or expertise, depending on the volunteer's academic interest or background. They work both inside the classroom and outside of it, pulling out students who need extra attention to help them focus on their work as necessary. Each AmeriCorps member also mentors five students. They spend their year of service getting to know these five students and help them overcome any challenges they face, while giving them the opportunity to connect with a caring role model.
Since 2007, more than 75 AmeriCorps members have served at CIS in New Orleans.
To apply:
Send a cover letter and resume to Amanda Schroeder, Director of Student Services, at aschroeder@cisneworleans.org.
Our AmeriCorps Program is changing. For information on the new program or to fill out an application, click here.
Current as of 4/19/2016