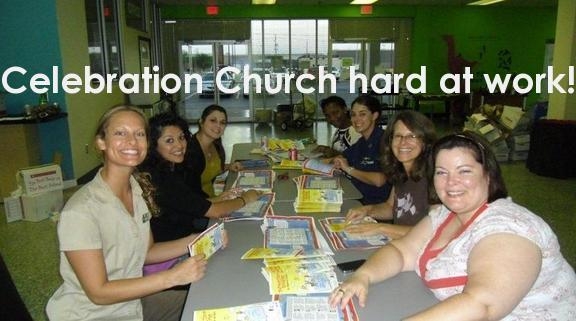 Communities In Schools of Greater New Orleans decided to send literacy kits home with every student in their schools. That's over 3,400 students! The kits are intended to encourage reading throughout the summer and keep students engaged with learning. Each kit included a brand new book, a reading journal, a summer reading list, and some reading activities.
Celebration Church had a few of their life groups get together to help us on May 24, 2011. Twenty three members of their church stuffed envelopes for 2.5 hours! They completed 1,400 kits. Everyone had a wonderful evening, enjoying time with friends and getting to know new people. It was a great success!
These literacy kits were made possible by Reading Is Fundamental and Macy*s.